We're going to profess to know what women want in this article…and we're going to play the card…we know, because we've got a lot of women on our team, all ages, from all over the world, with lots of different life experiences. So…our team view is that we expect our loved ones to go the extra mile on special occasions! I mean…c'mon who doesn't right? It doesn't always need to be a huge spend or even monetary but in the main, we all want a little extra TLC on the old Hallmark days.
The month of March kicks off with International Women's Day (March 8th), and finishes with Mothering Sunday on the 31st, so if there ever was a time of the year to impress your wife, partner, sister, mother or grandmother this month is it.
What do Women Want? Quality Time
As women we're always juggling a million things at the same time, because we can, and we're just better at it than men (science says so, not us, fact!), but sadly that leaves us with little time, to plan quality time, with you, the men in our lives. So we really really appreciate it when you make the effort to organise something for both of us. Everyone loves a lunch or dinner out and that's always a good idea, but how often do you take us to afternoon tea? Mother's Day or Women's day is the perfect excuse to try it if you haven't done so already, and here are our favourite places for afternoon tea in London.
Afternoon Tea:  The Dorchester, The Langham, or Claridges. The setting is elegant, the scones mouthwatering, and the atmosphere absolutely charming. We recommend booking at least a couple of weeks in advance to secure your table. 

Fancy a day out in nature? You can plan a picnic or a hike or why not both? Our favourite picnic spots are near the Peace Pagoda in Battersea park or near Kenwood House in Hampstead Heath which has unbeatable views of London. Just a short drive out of the city is Box Hill which has quite a few family friendly hikes to choose from.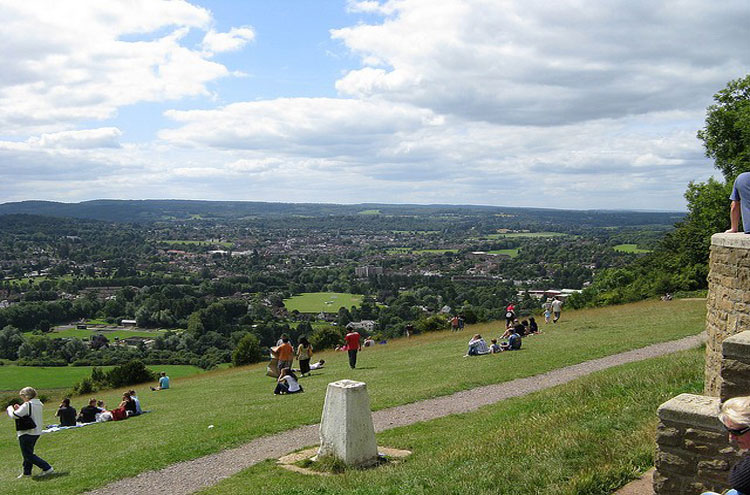 Still Not Sure? Get a Blissful Gift Card
It's no secret that we all enjoy a bit of pampering once in a while, and no, you rubbing our feet for 5mins does NOT count as pampering. We'd much rather have a professional do that, thank you. And we know the beauty treatment menu can sound like Chinese to some, so we're perfectly happy getting a pampering gift card so we can choose our own treatment. With a range massages, mani/pedis, facials, and other beauty treatments, USPAAH can deliver instant bliss to your door, and you can book same day too (for those who tend to do things last minute;)).

Purchase Gift Card on our website, iOS app or Android app.