Source: image by javi_indy on Freepik
Are you getting a bit fed up with the same old gym routine and juice diet, and wondering how to take your wellness to the next level. We know we are… So we did some research and it turns out that the one thing that makes a big difference in achieving your weight loss goals, is actually one-on-one counselling from a professional nutritionist, or a personal trainer.
Thankfully, London has no shortage of private fitness instructors –  world-class experts, and we've chosen the best ones in Chelsea, City, Notting Hill, North and East London and beyond.
Source: Ultimate Performance official website
Ultimate Performance was founded in 2009 by world-leading personal trainer Nick Mitchell. They forged a reputation with their mantra "maximum results, minimum time" and now have seven elite PT gyms in London. U.P. are often hailed as London's best personal trainers and Men's Fitness Magazine described them as "The Goldman Sachs, Real Madrid and Apple of Personal Training"
Source: Duo Chelsea official website
With a number of personal trainers and nutritionists, your goals are sure to be met in this Chelsea personal training studio. The concept of 'body mapping' has been developed here to help you understand and track your progress. The 'Lean Machine' recipe book app can be downloaded to your phone for free to help the weight loss process. Mention USPAAH for a special introductory discount.
Source: https://www.roar-fitness.com/ official website
Founded by 3 x Olympian Sarah Lindsay and UK's leading body transformation specialist Rich Phillipps, Roar Fitness is the only London personal training company able to offer its clients an Olympic training experience like no other in its field. They offer a range of personal training, nutrition and therapy services, as well as online and in-person classes.
After a good workout session try deep tissue massage – Perfect if you suffer from sore muscles, neck, leg, lower back pain. It gives your body a deep muscle recovery.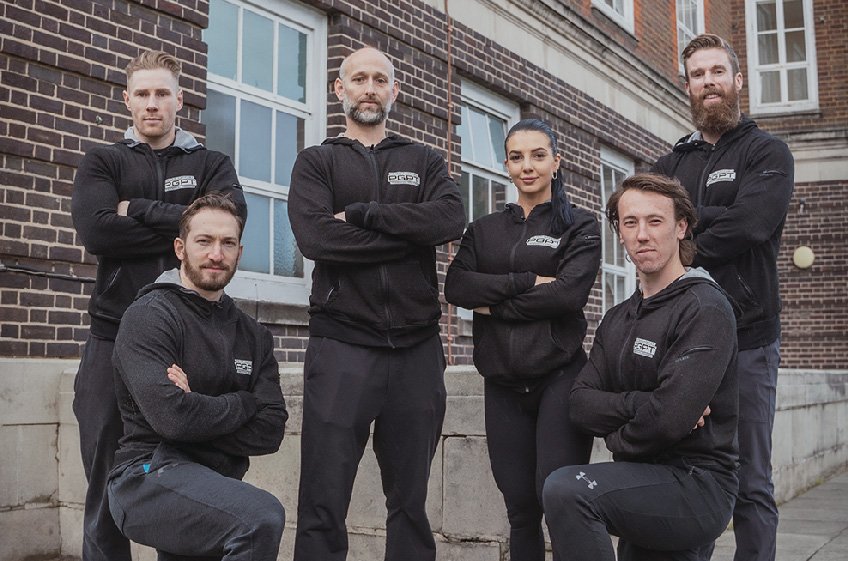 Source: Peter Gaffney official website
For the last 15 years the team at PGPT have been amongst London's best personal trainers. Helping Royals, Politicians, and Chief Execs get into peak physical condition and feel fitter without wasting their time, energy, or resources. One of the unique benefits of PGPT is that they are a mobile personal training company that comes to you. The team has over 60,000 hours of in-person and online personal training sessions, and is delivering incredible body transformations all across North-West London and beyond.
Source: mindbodyonline.com
This fitness studio, placed in the heart of Notting Hill offers a wide range of fitness classes as well as an impressive personal trainer programme. Sessions start from £55 and can be booked in blocks of up to 20 to keep track your progress and development. Having now been open for over a decade, Power Vibe have developed an impressive reputation for achieving results and having a family like atmosphere.
Source: Matt Roberts Official website
It's never been easier to focus on your results and with a trainer that can produce a plan bespoke to you, there are no excuses. Just 5 minutes from Liverpool Street Station, this studio is central perfect for those working in central London. The city team are especially equipped to deal with the stresses and strains of high intensity working life. They also have studios in Mayfair and Kensington.
Source: StrongHer official website
StrongHer is London's first female-only strength training where they offer Olympic lifting, strength and conditioning and personal training for all ages, levels and abilities. They also offer group classes from their studio space in East London.
Private Yoga or Pilates Instructor
Bring the zen to your home. Save yourself the commute to the yoga studio – book a personal and private yoga or pilates experience at home.
Private home yoga instructors are deemed to have a better understanding of your unique needs – as not all of us are blessed with flexibility. The main goal is to improve your overall physical condition and also boost your mental health, too. A private yoga teacher will help you do that, in the comfort of your home.
Private pilates instructors will work more on toning your body, and helping you gradually work towards strengthening your core and major muscles. This is more about stability, balance and endurance.
Book your private yoga or pilates session online or via the USPAAH app. For £15 off your first session use the code YOGA15 at checkout.
Massage and sport go hand in hand to boost overall well-being. By incorporating both into your fitness routine, you'll boost circulation, recover faster and be able to reach your goals easier. To book a Deep Muscle Recovery massage in the comfort of your home, simply download the app or book online.